Anthony Mackie and Jamie Dornan Explore Time in Synchronic on Netflix
Just as Disney+'s Falcon and The Winter Soldier wraps up, star Anthony Mackie is also featured in another trending hit with the sci-fi thriller Synchronic, currently #7 on Netflix's Top Ten list. However, while Marvel has a reputation for intricately weaving exciting and varied action within a tight narrative, Synchronic cannot compete in that department. Synchronic has a lot of great sequences and genuinely freaky visuals, but experience the that is built up to is never followed through on, leaving a lot of potential unrealized.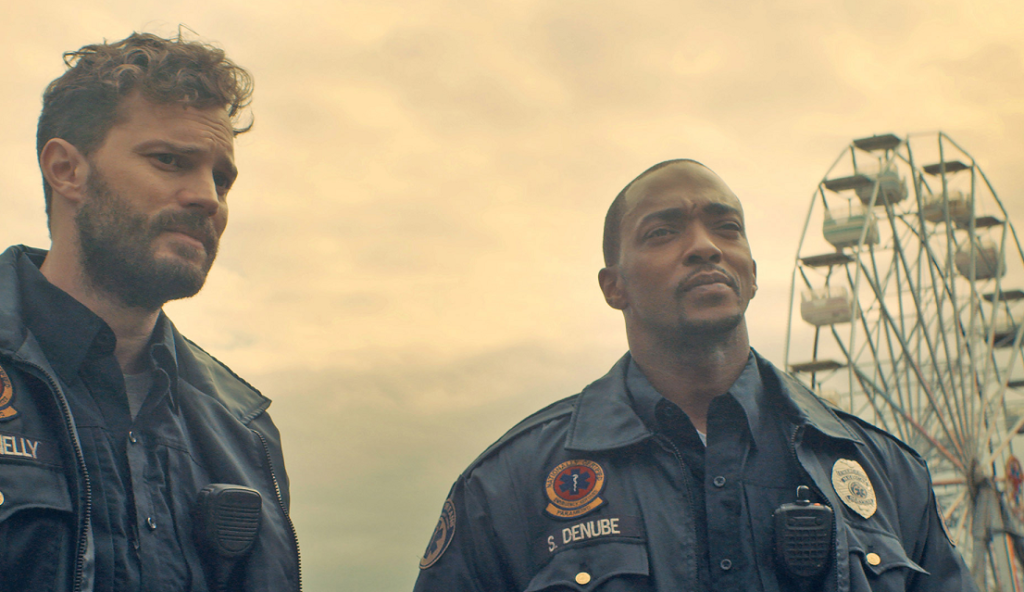 Steve (Mackie) and Dennis (Jamie Dornan) are two paramedics who roam the seedy streets of New Orleans. Despite thinking they have seen it all, the pair begin to find more and more bizarre injuries and bloody deaths, all tied to a new designer drug called "Synchronic:" a woman bitten by a rare snake, a guy stabbed with an alien-looking sword, and a woman burnt to a crisp with an old doorknob beside her. Things get much worse when Dennis learns that his daughter, Brianna (Ally Ioannides), has gone missing after using the drug. Steve finds the drug's creator (Ramiz Monsef), who explains that it allows you to experience time in a nonlinear way, but is more potent than he realized. People are now getting lost in other time periods and never returning. Steve then takes it upon himself to learn everything he can about time travel and bring Brianna back.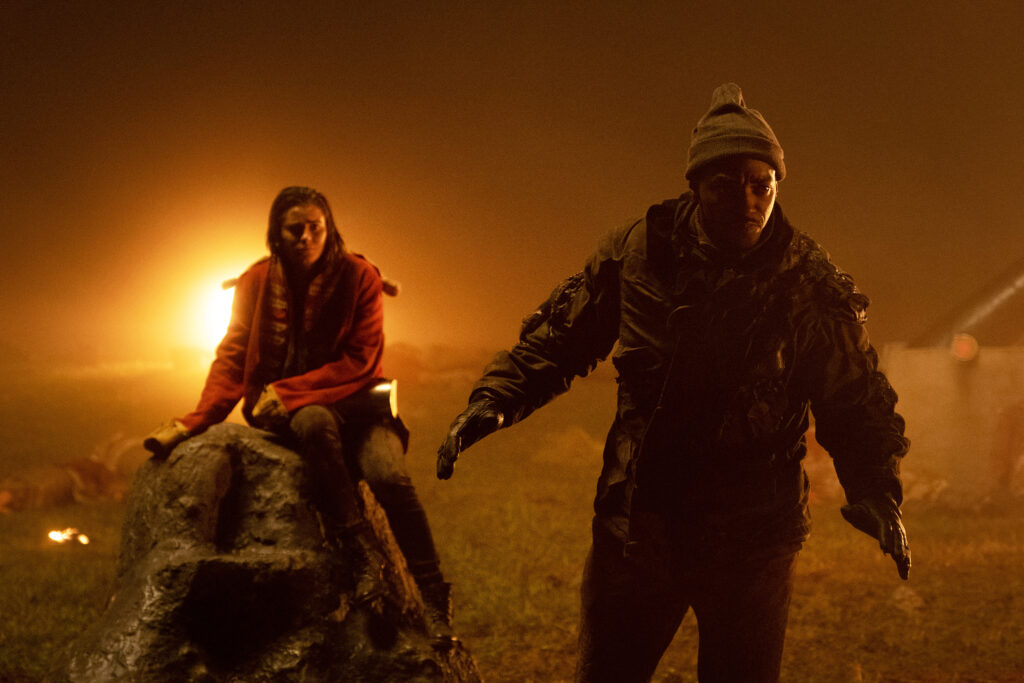 Synchronic is torn between the trippiness of its subject matter and the human story around it. The friendship between Dennis and Steve is palpable, and we are given a lot of time with them as they joke and go about their grim profession. We know they need each other to stay sane. This attention to the character's psychology manifests itself cinematically through a magnificent gliding long take: as the pair traverse a foggy nighttime street periodically drenched in yellow light, hiding bloody victims and tweaking addicts just off in the shadows. Even when their own ambulance follows them, it seems menacing. But they just talk women.
Yet once Steve starts experimenting with time, we learn all the secrets of Synchronic along with him. Suddenly the focus shifts from two friends confronting the unknown to a heavily explained time travel rescue.
Watching Mackie and Dornan buddy around is a great time. If only we got to go to work with them more.
Synchronic
Directed by: Justin Benson, Aaron Moorhead
Starring: Anthony Mackie, Jamie Dornan, Katie Aselton, Ally Ioannides
2019
102min
Streaming on: Netflix, Hoopla
We also provide red carpet hosting services as guests walk into your event one of our hosts will interview the guest. Photography is one of our services feel free to contact at anytime 24 hours a day.