Anthony Mackie's Outside The Wire Finds Action But Gains No New Ground On Netflix
Written By Matthew Sadowski
Maybe a decade or so into the future, the Ukraine has been thrown into a bloody civil war, and a heavily robotized American military finds itself acting as peacekeeping forces. Lieutenant Harp (Damson Idris) is a drone pilot who gives air support to friendly ground forces, but when he takes his own initiative on a mission, he accidentally causes the death of two marines. As punishment, Harp is shipped to the war zone to get on-the-ground training, having been specifically selected, he learns, by the no-nonsense Captain Leo (Anthony Mackie). It turns out that Leo is actually a highly-advanced android, able to pass completely as a human. Leo wanted Harp because he can "think outside the box." As the two venture on a covert mission into the war zone to retrieve stolen nuclear launch codes, it becomes clear that a bomb is not the only threat to world peace.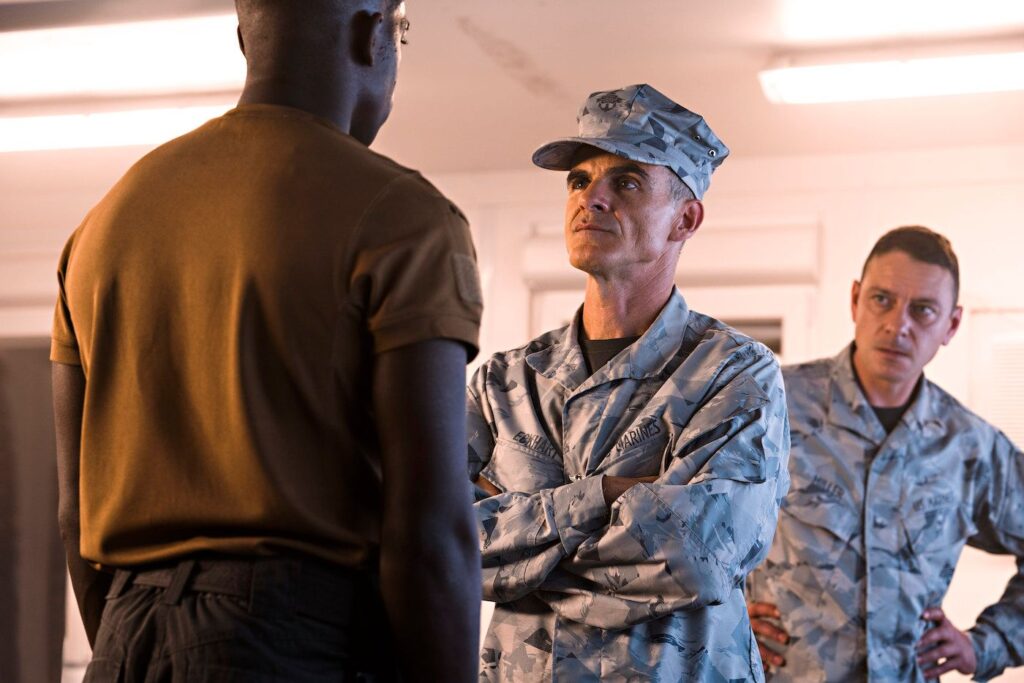 There's some exciting shootouts and Anthony Mackie, as always, is more than capable in a military role. His two most famous roles are the amiable yet deeply exasperated Sergeant Sanborn in The Hurt Locker and the Air Force-trained superhero Falcon in the Avengers blockbusters. He is able to convey outstanding charisma suitable for a Marvel flick, yet also the weariness and authority necessary when a deeper role calls for it.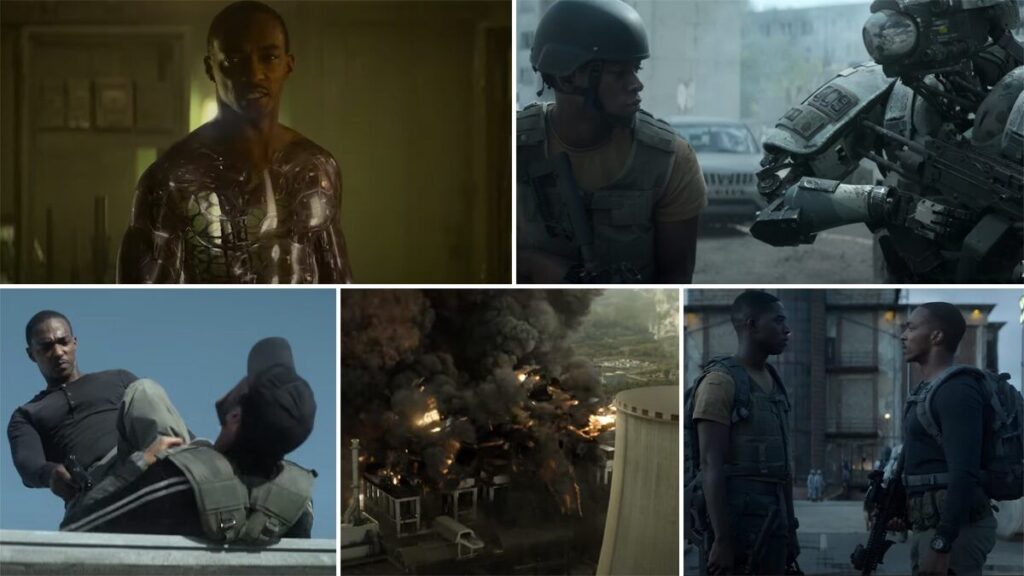 As talented of an actor Mackie is, however, I never truly bought that he is a machine deep down. I get that he was specifically designed to act exactly like a normal human, but I wished that there was some idiosyncrasy that Mackie would have been able to perform, to indicate that there was still a cold machine within him. He is set up as being some sort of savant, feared by most everyone on the base early on, but besides playing classical music and asking for strict silence while working, there was really nothing else odd about him. The script simply doesn't give him anything unique.Outside The Wire feels more like it's about a guy who has to listen to a chip in his head, rather than a guy whose entire brain is literally a chip.
Outside the Wire
Directed by: Mikael Håfström
Starring: Anthony Mackie, Damson Idris, Enzo Cilenti, Emily Beecham, Michael Kelly
2021
112min
Streaming on: Netflix
We also provide red carpet hosting services as guests walk into your event one of our hosts will interview the guest. Photographyis one of our services feel free to contact at anytime 24 hours a day. HustleTV we love our fashion, music keeps the world moving Follow us on all social media Platforms