Chris Pratt The Tomorrow War Brings Cool Ideas Little Payoff on Amazon Prime
In a couple of years, a huge portal will open up at major soccer game. A handful of futuristic soldiers will step out, and address the world. A sinister alien race is coming in 30 years' time, they say, coming to wipe us all out. The war will be quick, brutal, and we won't have a clue how to stop the monsters. With less than a million people left alive, the future needs recruits from our time to replenish their ever-dwindling numbers.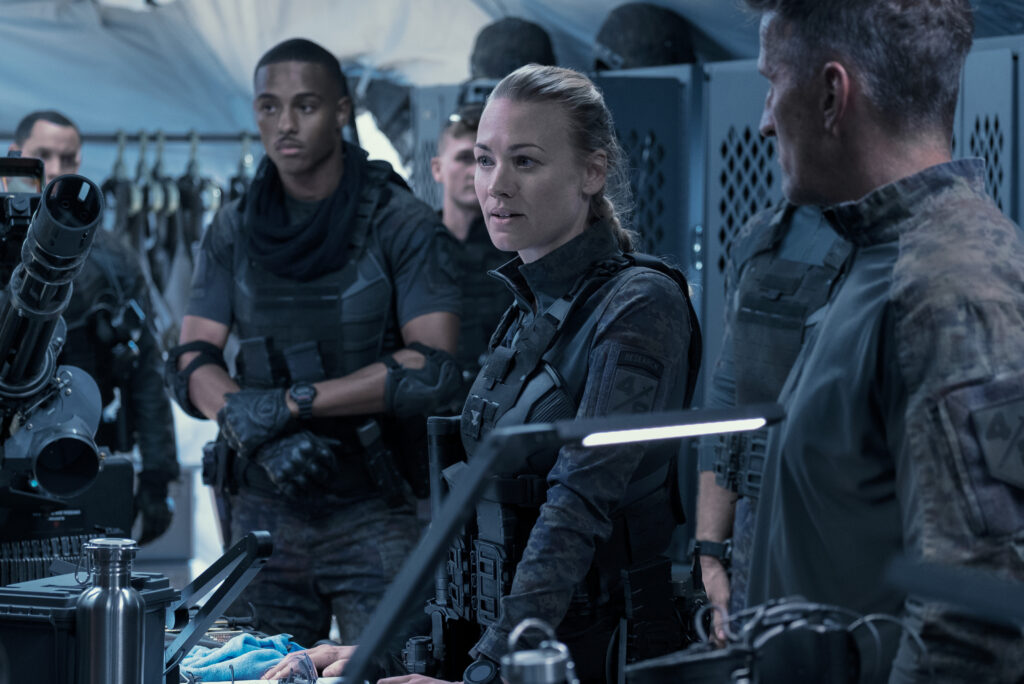 Earth is brought together by this urgent message from our desperate descendants, and every nation eagerly sends its armies forward into time to lend a hand. Unfortunately, hardly anybody makes it back. After a year of incredible losses, the government is forced to send in nearly untrained draftees from all walks of life and ages, to serve a 7-day tour in the deadly future. Dan Forrester (Chris Pratt) is one such man. He has to leave a wife (Betty Gilpin), a young daughter (Ryan Kiera Armstrong), and a job as a high school teacher for almost certain death, but thank God he just so happens to be ex-special forces… and knows a thing or two about biology.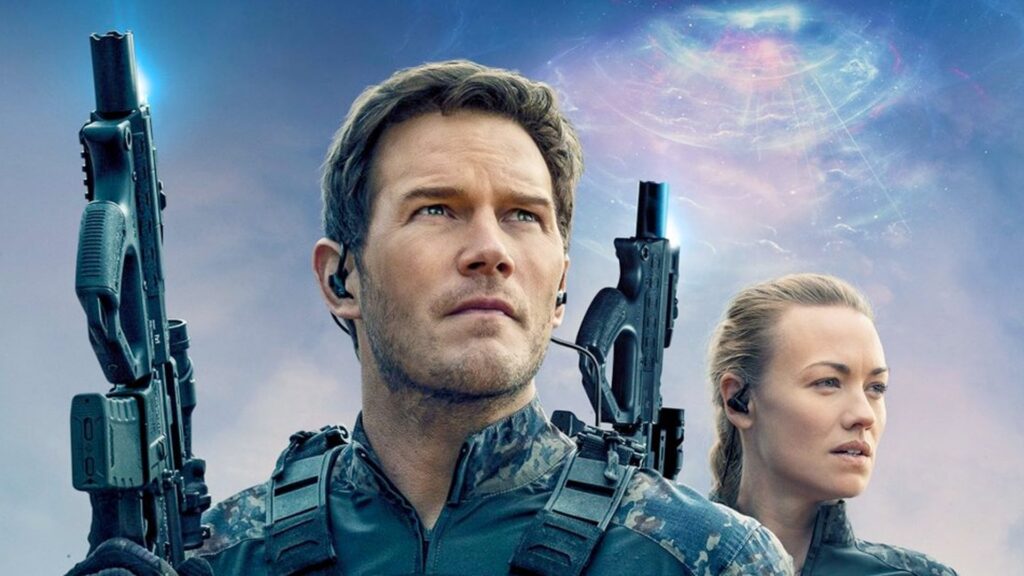 The Tomorrow War had the difficult task of being an apocalyptic sci-fi horror/war film, but also providing enough good-natured thrills suitable for a Chris Pratt blockbuster. For the first third, Tomorrow War absolutely does. The anxiety surrounding the doomed conscripts is palpable (Command doesn't even bother to give them uniforms), and the bond developed between Forrester and the comic relief character Charlie (Sam Richardson) feels like a natural, necessary reaction to pair's impossible mission. Once in the battlefield of the future, Pratt brings an unexpected compassion to his ex-special forces hero, taking charge and doing his best to keep his untrained unit calm, together, and alive.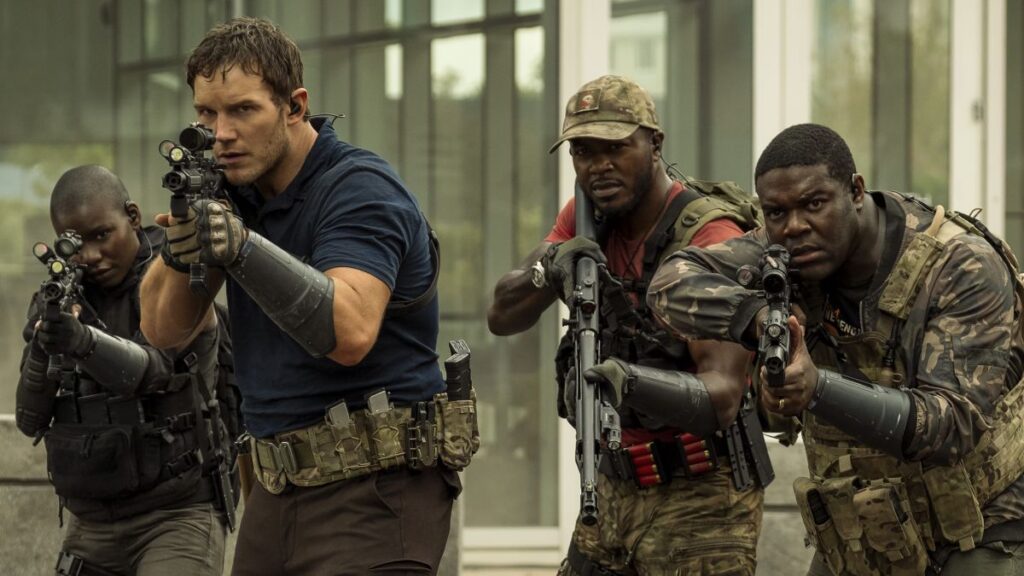 It is after this point, however, that the movie abandons its interest in the social and logistical details of its exciting concept and continues on like every other action movie out there: Forrester is recruited for a special assignment, the higher ups give a speech about how important it is, Forrester wants to do it his way but is told no, he does it anyway, etc. This process basically happens twice, with the last instance feeling incredibly tacked on.
While The Tomorrow War does try to use Pratt's natural fatherly warmth to give the film a unique perspective, it simply does not put in the effort to narratively support it.
The Tomorrow War
Directed by: Chris McKay
Starring: Chris Pratt, Yvonne Strahovski, J.K. Simmons, Betty Gilpin, Sam Richardson
2021
138min
Streaming on: Prime Video
We also provide red carpet hosting services as guests walk into your event one of our hosts will interview the guest. Photography is one of our services feel free to contact at anytime 24 hours a day.