Eric Andre Tiffany Haddish Take You Along on their Bad Trip Now Streaming on Netflix
Eric Andre brings his wonderfully bizarre and shocking sense of humor to Netflix with the new buddy comedy/prank movie Bad Trip. Having developed a cult following on Adult Swim with The Eric Andre Show, a surrealist talk show with deeply uncomfortable celebrity in-terviews and weird street pranks, I was very eager to see where Andre's mind would take a fea-ture film built entirely on shocking unsuspecting bystanders. What we get is a crisp 86 minute romp up the East coast that delivers on the shock value and doesn't try to tell anything but a sim-ple, yet entertaining, story.Andre plays Chris, a manic, yet good-hearted guy, sick of working boring jobs around thesame boring city all his life. Bud (Lil Rel Howery), Chris' childhood friend, doesn't think much of their lives either, but has always been too chicken to do anything about it.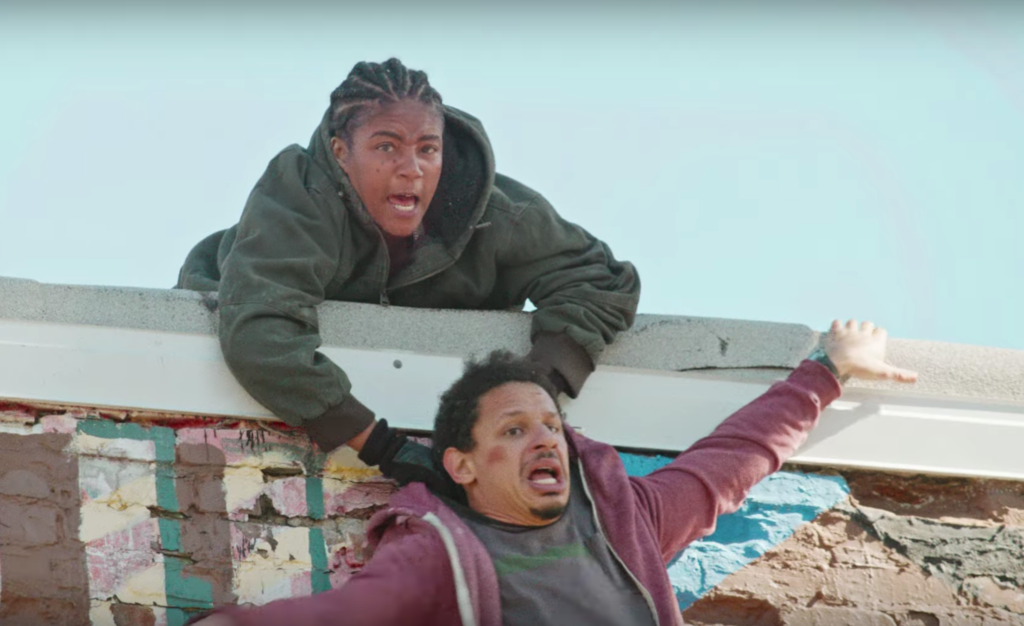 Making things harder for Bud, is his violent bully of a sister Trina (Tiffany Haddish), who, in between prison stints, makes it her personal mission to make her brother miserable. One day, Chris' childhood crush Maria (Michaela Conlin) walks in to his work. She tells Chris about her art gallery in New York City and invites him to stop by if he is ever in town. Knowing that it has to be destiny, Chris convinces Bud to steal Trina's bright pink car (she's in prison again, anyway) and head outto meet the woman of his dreams. Little do they know, Trina has just broken out of prison and is not very happy about having her car stolen.

With a crazed con on the warpath and the love of Chris' life waiting for him, the buddies must make it to NYC in one piece.As mentioned, the story is very simple, but it is not something we are expected to put much thought into. There are some staged moments between the characters, but they are little more than segues between the next prank. It works because the pranks are so memorable in the "I-can't-believe-they-did-that" sort of way. There are not many movies where we can see some-body's genuine reaction to what they think is a woman about to throw a guy off a roof, or a go-rilla brutalizing a clueless tourist. With a quick runtime and tons of inventive gags, Bad Trip is a journey worth taking.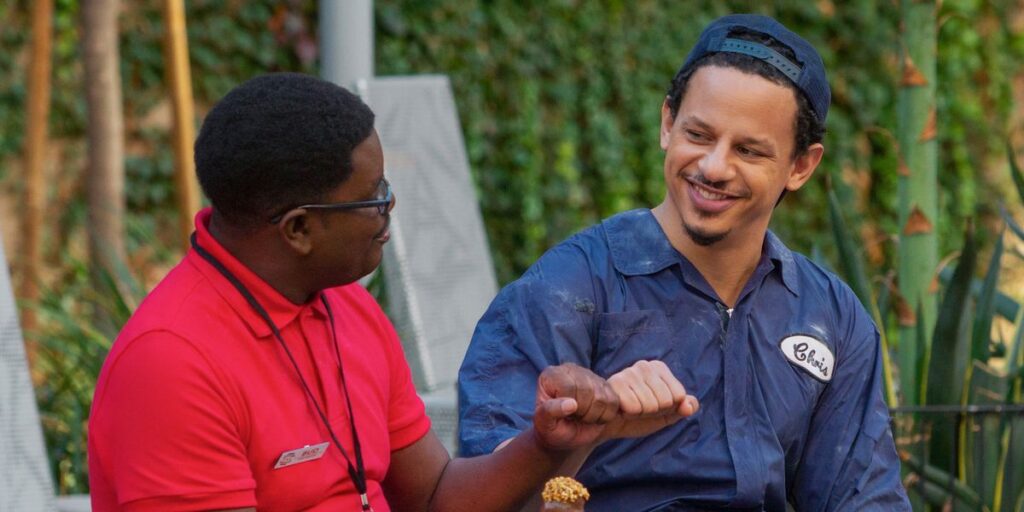 We also provide red carpet hosting services as guests walk into your event one of our hosts will interview the guest. Photography is one of our services feel free to contact at anytime 24 hours a day