Hustler Of The Week Kay Nine Tha Boss
1) How do you think the hip hop industry will change over the next decade? What are they really asking? – What is your business plan to stay relevant and on top of the industry?
Artist are becoming self empowered and educated by well seasoned artist like myself. A lot of the bigger record companies are going to fall out of the picture unless they switch their business modo. As a culture we have been through a lot and its good to see people able to feed their families from music.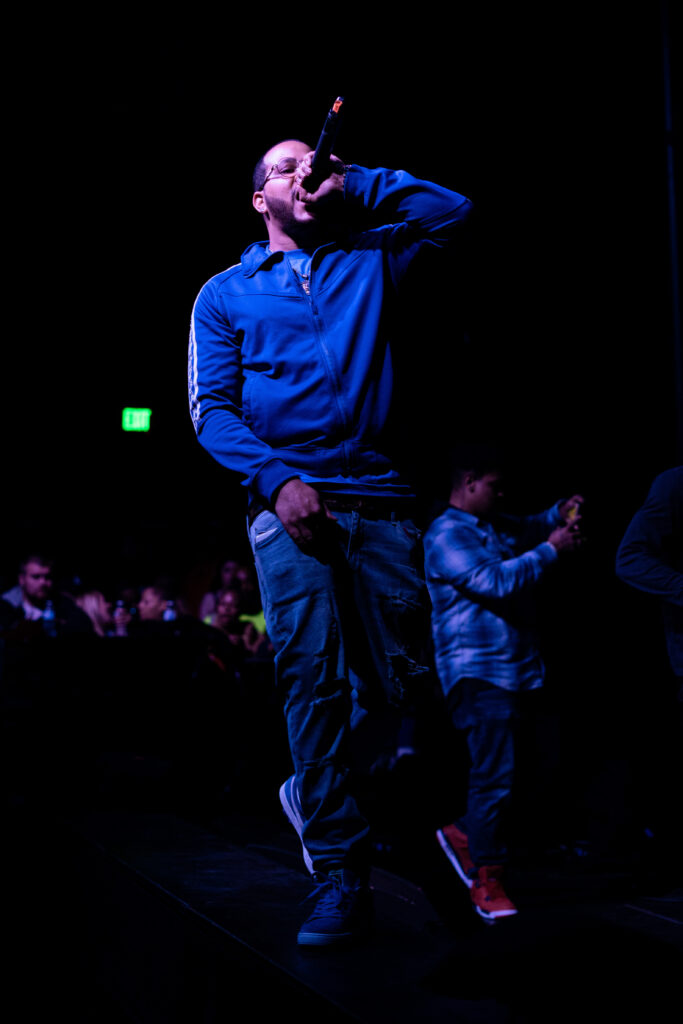 I love this question. It really makes me think about my plan to stay on top. If I had this answer, I could bottle it and sell it. From my experience, the internet is the way to go. It's been difficult for artists to try to remain independent. The larger labels have almost a monopoly on distribution and marketing. The trend right now is to empower smaller labels who support their artists growth and development. My job is to stay in tune with the industry, stay true to my sound and create the next trend through my music. We had gangsta rap on the West Cost that caught fire, from there hip hop grew into the South sound that was super popular. We went into this new sound of music, some may refer to as mumble rap that is still big now. I see energy changing up every so often and the West Coast is due. I feel my sound on Clarity is a prime example of that. When you hear the album you will hear Kay Nine Tha Boss, but you will hear a more developed, rounded, Kay Nine, something my fans want and something someone who has never heard of me will want to hear as well. Click here for Album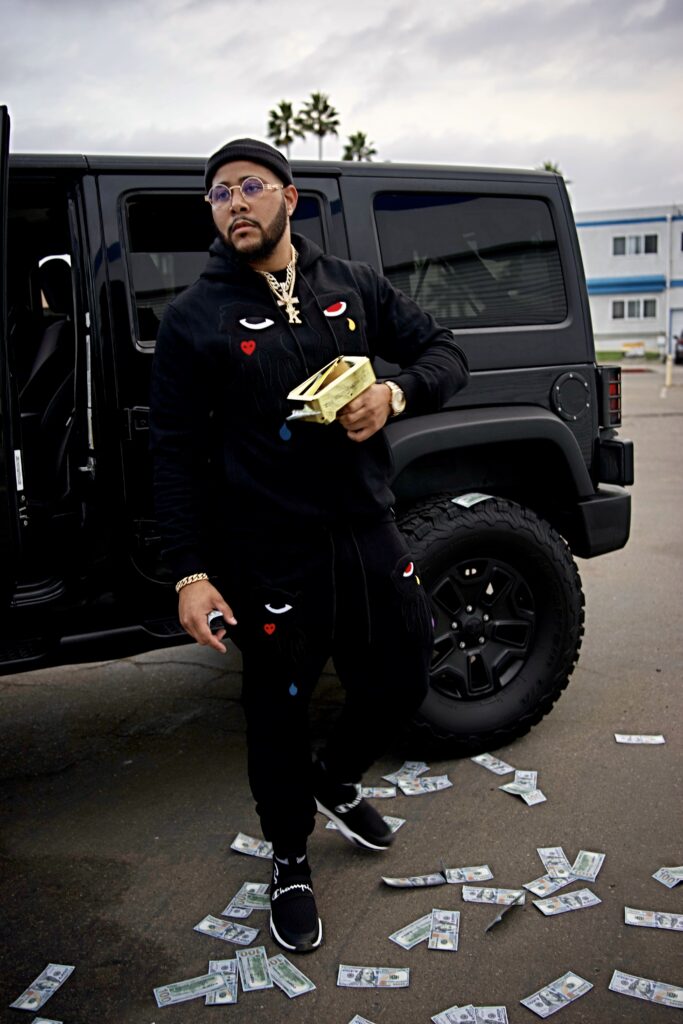 2) Who has played a meaningful role in your life?
I've had a lot of homies that have helped me progress in my career. If someone really stands out it would be my Homie C.A.U.T.I.O.N. I met C.A.U.T.I.O.N. years ago before music was a career for me. I was trying to shoot a music video off an old Polaroid digital camera in the alley behind the apartments I was staying at. C.A.U.T.I.O.N. was driving by. He pulled over and hopped out and started to chopping it with me. He told me he was a producer if I was ever interested in exclusive beats then he was willing to help me out. At that time, I had never owned my own beats. I was always rapping over other artist's tracks. I was excited to have an actual producer. Within 24 hours of us meeting I hit him up and spent the last few dollars I had on some beats from him. Come to find out later, he was also a music engineer, the man knew his stuff. He helped lay down the blue print for me getting started in taking my music serious. One thing he always stressed on me was to never cut any corners. That message has stuck with me my entire career, and I've only gotten better.
3) Has it been a smooth road?
That would have been nice if it was. I want anyone who is trying to get into the Rap Industry to understand that this game is about Sacrifice. What are you willing to sacrifice to achieve your dream? This is the reason for the name, and idea, behind my first single off the Clarity album, Sacrifice. The first tour I ever went on was something I put together on my own. I had just finished up my EP Balance. I financed the entire project on my own and set up a tour. I planned on hopping in my car and driving to each state. I had just enough money for gas and some food. The plan was to sleep in my car along the way. The day before I was set to hit the road I got into a car accident and my car was totaled. I wasn't going to allow to stop me from touring. I decided, I was going to jump on a train with the little money I had and sleep outside after each show. As I was packing my bags, I received a phone call from my OG homies sister. She offered to let me borrow her car so I could continue with my tour. I think about that story all the time. I could had given up, but my dedication to music wouldn't allow me.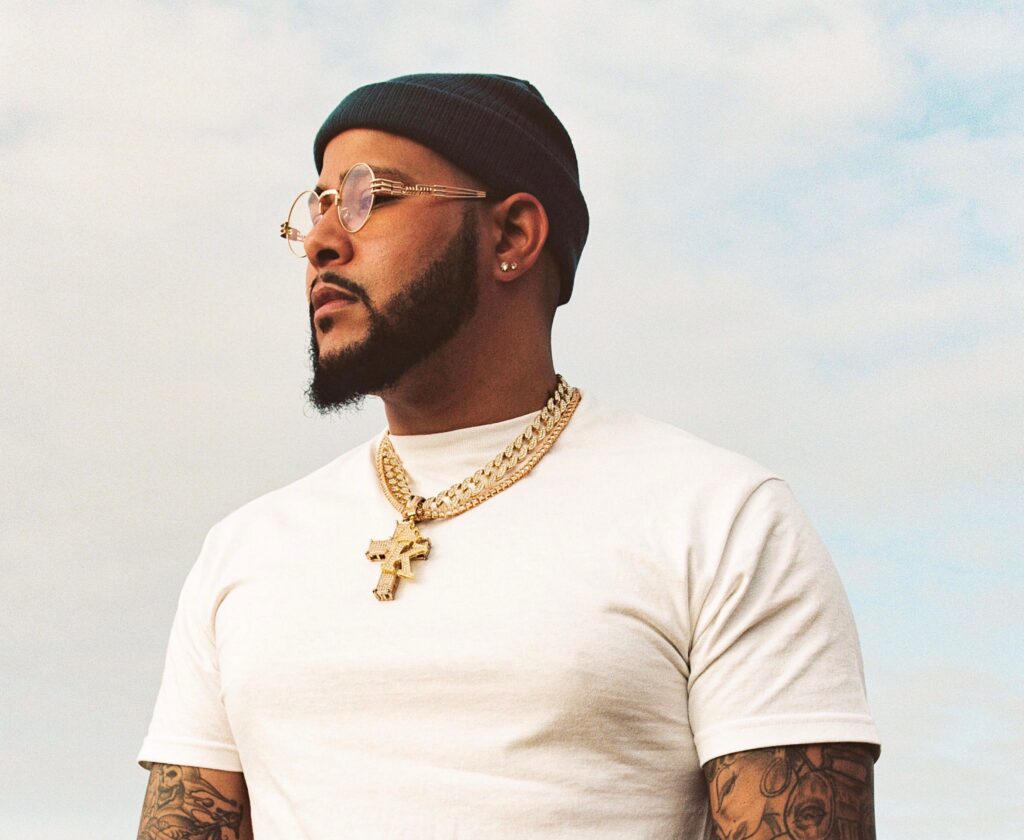 4) How did you meet Spice 1?
Some years back I was booked to open up for him at a show he was headlining in Mammoth, CA. My brother used to play his music all the time and so I grew up listening to his music. Spice 1 was always someone I wanted to meet, I appreciated his music and became a fan. I drove out to Mammoth with a few homies and ran into him at the show. I introduced myself to him and we immediately connected. Over the years we continued to run into each other at different shows and events. He did a show in my hood in Santa Ana. I called him and told him I was coming to the show to make sure we was good while he was in my city. I hit up some of my homies and we went up there. He was cool and brought me up on stage during his performance. That was a level of respect you don't see a lot of. We hung out that entire night. His energy was solid and he fit in with the rest of my homies as if he was from my hood. He signed me to our contract a while back and gave me the freedom to do my thing and to grow as an Artist.
5) Who inspired you to Rap?
My older brother used to throw house parties nearly every weekend. He had this one friend who would always freestyle at the parties. Most of the time his freestyles would get other people involved and the energy would be lit. It would usually turn into a cypher or a battle and they would just go at it! I thought it was dope how someone could put words together over a beat that weren't pre-written. He had a collection of underground Rap artists and would play different ones all the time. I liked that he had music no one else in the neighborhood had and that the sounds were different. This really lit a fire for me to get started. I hustled to get beats, get into studios and to perform. Over the years my sound has grown, and I believe it to be uniquely Kay Nine Tha Boss. When my fans, or new listeners, hear this album they will hear something that is uniquely me but authentically Hip Hop. I feel my sound just hits different and brings something to the table that Rap has been missing.
6) Clarity what does it mean to you?
I had a rough upbringing; my mother wasn't usually home and my father was almost completely out of the picture. I turned to the streets and my Homies for guidance. I did what I felt I had to do to survive. Of course those decisions got me into trouble and eventually landed me in Jail. Music has always been with me throughout my journey in life. I continuously work on fine tuning my craft and have matured as an Artist along the way. Clarity is going to bring all of that in full circle and show my fans a polished, professional product that has what my fans, and new listeners, will love listening to over and over. I used to step into the studio with an agenda. Either, I was creating music for my homies in my hood or I was trying to make a hit for the radio. I no longer have those expectations; I create what feels right to me. Don't get me wrong, I want all that success but I'm speaking from my pain and energy and hoping others can connect with me. I believe that's what timeless music is. It's real, it's from the heart and it hits hella hard right where you need it!
We also provide red carpet hosting services as guests walk into your event one of our hosts will interview the guest. Photographyis one of our services feel free to contact at anytime 24 hours a day. HustleTV we love our music keeps the world moving