HustleTV Indie Artist Blow Out
Written By John Harper
Estee Nack's newest visual for "WEDONTSLIP" is a breath of fresh air to say the least. As soon as you hear the first few bars, it's obvious that Nack's lyricism and hood bravado are undeniable. For starters, the flow is crazy. It sounds like Nack doesn't even try. Like he's merely talking that shit and it just so happens to run rampant over the beat. Estee blends an aggressive delivery over smooth jazz samples and minimal drums, making "WEDONTSLIP" suitable for any occasion. Whether working out, rolling blunts, or pouring a glass of wine for your lady as the sun sets, Nack delivers the perfect feel good track.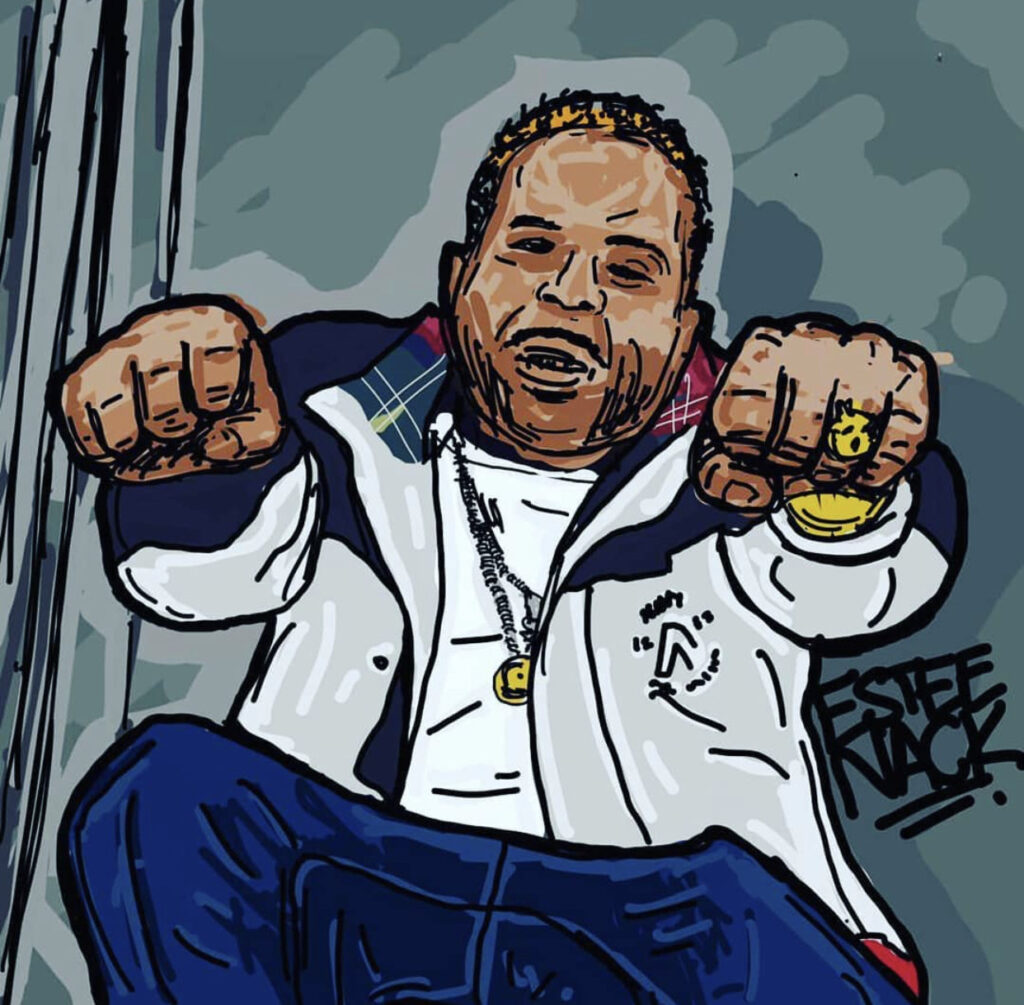 It's reminiscent of the blues in the way that Nack spits real life lyrics and the music itself still manages to be an overall uplifting experience. The rhyme schemes don't compare to anyone else rapping right now. Nack's wordplay is in your face and relentless. The long running ad libs sound like Nack is singing to the stars or a higher power. It's like Nack is manifesting god-like emcee abilities. The beat is reminiscent of a Griselda track but Nack has a sound that's all his own. He's doing something special right now. Emcees aren't rapping like this and a lot can't scratch the surface of the realness living in every one of his lines. The video was shot in Miami, Fl.
Shown enjoying themselves under palm trees and all around a spanish style villa, you see that Nack and his friends are clearly working hard, but they're not thinking too hard. You can tell they're enjoying themselves and I'm excited to see where his career takes him. I first heard Nack on the Westside Gunn banger titled "Banana Boat," where Gunn only spits the hook and let's Nack do the heavy lifting. When you hear Nack rap, it's easy to understand why Gunn felt inclined to let it breathe.
Hailing from Lynn, Massachusetts, Nack has given me a good reason to start digging into more New England rap. If it's more of the same, it'll be hard to say any region is doing it better right now. "WEDONTSLIP" audio is available on all streaming sites and is a solid single off of his 2020 project "@Minimansiondust, Vol. 4." The video can be found on YouTube. "WEDONTSLIP" was produced by Mr. Rose. 
Favorite Line: "I used to sold weed for my pops/ Had the fiends so loyal they had the key to my spot"  HustleTV we love our music