Marcus Thompson Hustler Of The Week
1) Marcus Thompson, please share your story with us. How did you get to where you are today?
On the professional side, it started in 1986 with my group Timex Social Club and the 12inch single release of our hit song "Rumors/Vicious Rumors". The quick backstory is that my brother Darryl gave our demo cassette tape to a record label and three days later we were in the studio.
We recorded the song in January and by July the record was number one on both the "Hot-Black Singles" and "Club Play" Billboard [magazine] charts. We also crossed over to the Billboard Pop charts, "Rumors" broke the Top 10 and got as high as #8! Back then, "crossing over" was a huge accomplishment.
Funny story, myself and a few friends attended the NYC Fresh Festival concert at the Oakland Coliseum. While watching the show, I said out loud that we [Timex Social Club] would be on stage next year. The following year, 1986, we joined the Raising Hell Tour opening for more than 30 dates, two of them were at the Oakland Coliseum. I guess there is something to be said about that old saying of wishing out loud.
Sadly, even with all of our success, my group disbanded by September and I started writing and producing for other groups.
By the early 90's I moved to Sacramento, CA and started a pre-production recording studio called Bring The Noyz studios. The focus was mainly hip-hop music. The studio was the jump off spot for many local artists and it helped them land record deals. I am very proud of that time of my life.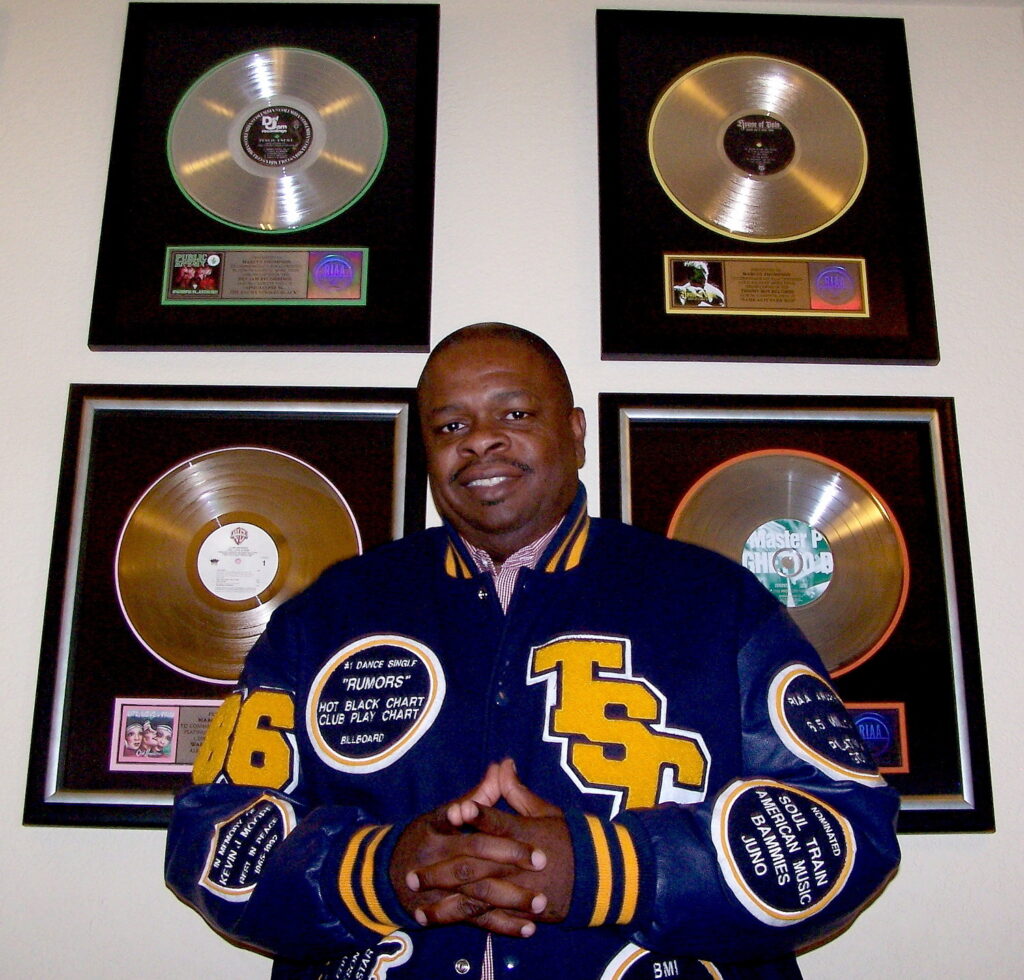 2) Has it been a smooth road being a DJ and producer?
Well, I started out as a mobile DJ back in high school. That is how group member Alex Hill and I linked up. On the production side it was bumpy, dealing with record companies and artists. On the DJ side things have always been smooth for me because I wear all the hats and call all the shots.
3) How do you think R&B industry will change over the next decade?
Good question, in my opinion, R&B has always been morphing and changing. Let's go back to the early 80's and look at Michael Jackson's Thriller LP. On "Beat It", he mixed R&B and Rock. That was basically a rock song that they snuck on a hit R&B album.
I must also admit that we were one of the groups to change R&B by mixing Rap/Hip-Hop into our music.
On "Rumors", we used the iconic Roland TR-808 drum machine. The 808 gave those familiar sounds like the Toms, Kick, Calves and Cow Bell were all used in the hit rap records of the day. That famous bleeding snare drum sound was provided from the Linn Drum. From 1986 until now, Timex Social Club made it acceptable to put a loud snare drum in an R&B song.
My lyrics were basically Rap lyrics being sung over a rap beat. Also, the syncopation borrowed from Rap as well. It gave the song a hard-edgy feel and made it instantly street worthy but also danceable. Both radio and club DJ's loved it due to the attention-grabbing intro and familiar format. Yup, not many people realized that they were dancing to a rap infused R&B joint.
Later, New Jack swing [BBD, GUY, Etc.] would put a slightly different spin on R&B and now I think that R&B and Hip Hop are almost one genre, so we are going to have to rename it here soon.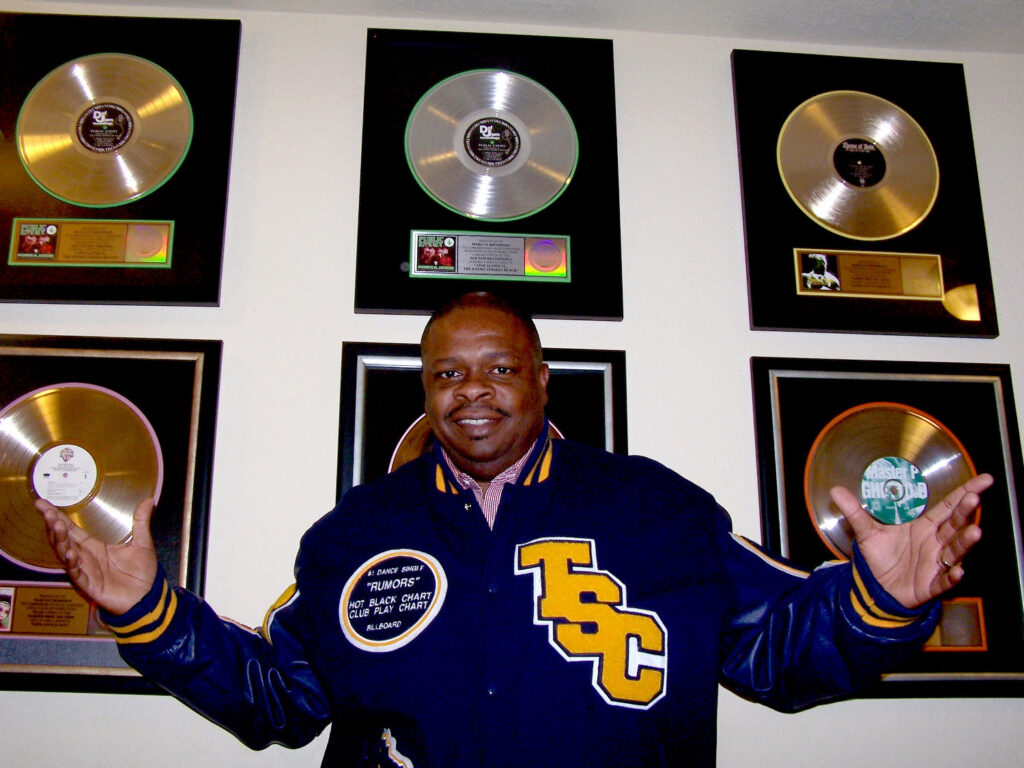 4) Can we see a Timex Social Club reunion?
Maaan, I hope so. For the record let me just say that I have always been down for a TSC reunion and I have also written the comeback single. I'm always writing songs for Timex Social Club, but the timing and chemistry must be right.
5) As a DJ you have seen the business change from records to digital has that been easy for you to change with it?
Yes, at first, it was hard letting go of the vinyl, then CD's, but I'm very glad that all I need now are MP3's and DJ software to rock the party. Less to carry if you know what I mean?
6) Who has played a meaningful role in your life?
Family! I would have to say, my parents for keeping me grounded and my older brother Darryl, because without him I really don't know if we would even be having this conversation.
Darryl played two huge roles in the development of Timex Social Club. The first thing he did was to give our demo tape to the record company who we first recorded with. The second thing he did was to create the artwork for the cover of the 12-inch single of "Rumors". Yes, that is Darryl's airbrush artwork on the cover. Man, I have to seriously always thank him for putting in that work for us.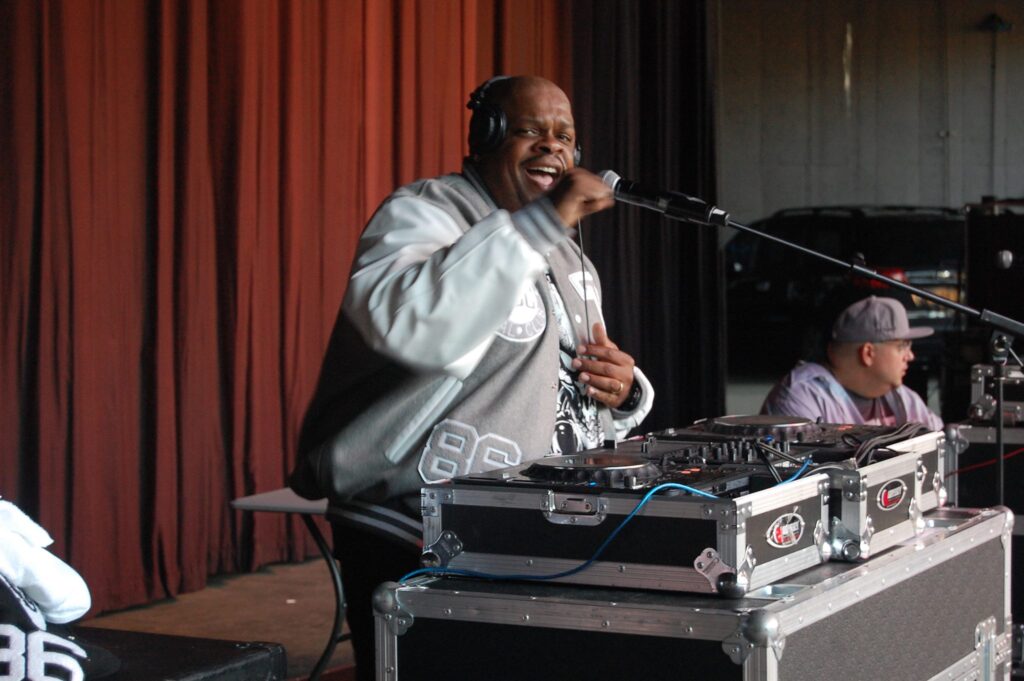 7) Who else have you produced?
Well over the years my focus has mainly been on educating new artists about the business. I have worked with many up and coming artists. Musically, most are unknown or unsung, but here is a partial list.
· Test Of Time (R&B / Spin off of Timex Social Club)
· The Game (R&B)
· Ebony Lover & DJ Cra-Z Jaye
· Fonke Socialistiks
· 2 Bigg MC (from MC Hammer)
· B-Boy K
· Kage
Just to name a few.
8) Tell our readers about your book and where they buy it?
So, in 2012, I wrote and published a book about my group Timex Social Club. The title of the book is "How Do Rumors Get Started: The true story of Timex Social Club". A huge part of the book was taken from a daily journal that I kept during the summer of 1986 while we were on tour.
It covers our ups and downs as a new musical group in the 80's and gives the reader a behind the scenes look at life on the road. I also threw in a lot of humor to keep the readers laughing. The stories are hilarious and true. The book has great reviews and can be found on Amazon.com. I would really like to see it turned into a film someday.
9) What else should our readers know about you?
Well, I guess they should know that I am the founding member/leader of Timex Social Club and the concept man behind the hits "Rumors" and "Thinkin' About Ya".
I recruited all members of the group, named the group and wrote 100% of the lyrics to "Rumors".
Actually, "Rumors" has 4 verses, but we scrapped verse number 4 before recording the song in the 24-track studio, so it was never released on vinyl.
They should also know that "Rumors" is reported to be the best selling 12-inch single of all time! The single was never registered with the RIAA (Recording Industry Association of America), who tracks the sales, so we cannot prove that 100%, but in retrospect, I think that's kind of cool as it adds to the legend.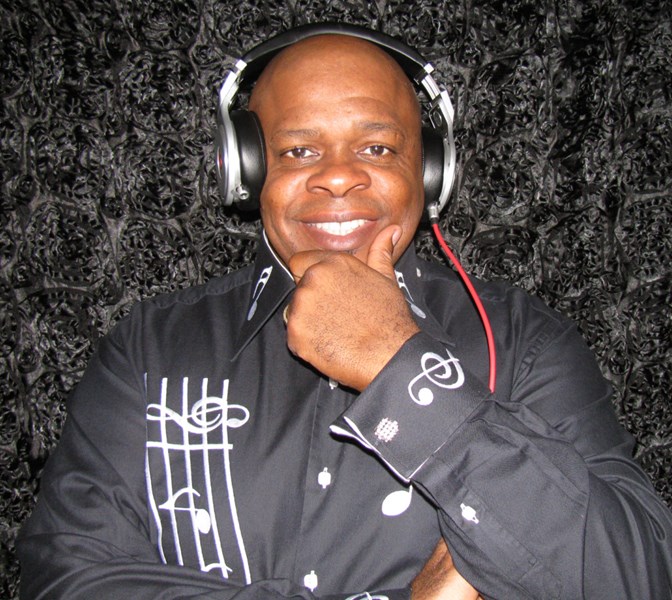 The success of Timex Social Club also helped to spawn the careers of many talented Bay Area groups and musicians who came on the scene afterword's, i.e. Club Nouveau, Tony! Toni! Toné!, En Vogue and the list goes on.
Timex Social Club still performs today. You can catch us on the old school concert circuit.
Twitter: @timexsocialclub
IG: @timexsocialclub
FB: https://www.facebook.com/groups/tscrumors/
HustleTV we love our Hustler Of The Week , music keeps the world moving
We also provide red carpet hosting services as guests walk into your event one of our hosts will interview the guest. Photography is one of our services feel free to contact at anytime 24 hours a day.