Marvel's Bloody Grown-Up Animation MODOK Now Streaming on Hulu
The Marvel media machine marches along with Marvel's M.O.D.O.K., the new adult animation starring uber-geek comedian Patton Oswalt as the titular supervillian. Set in a universe apart from the PG-13 MCU, M.O.D.O.K. is able to push the envelope for Disney's property in terms of vulgarity, violence, and style.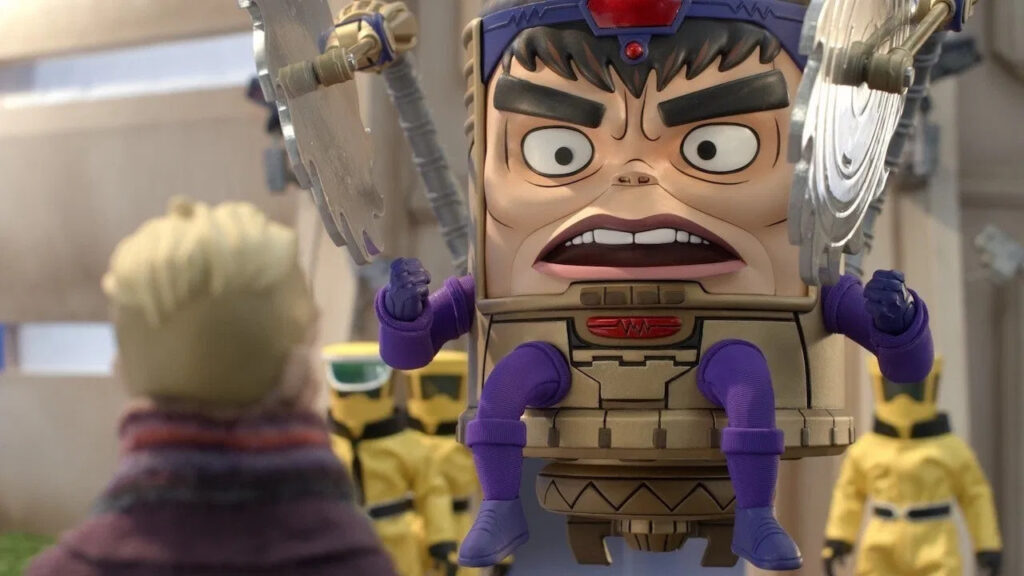 MODOK (Mental/Mobile/Mechanized Organism Designed only for Killing), a big-headed supervillian and CEO of weapons company AIM, is obsessed with defeating any Avenger that he can get his hands on, but preferably Iron Man (Jon Hamm). While MODOK views Iron Man as his archnemesis, the feeling is clearly not mutual. MODOK knows this deep down, but can't stand the thought of somebody daring to not be intimidated by his villainy. Unfortunately, AIM is not in a great financial spot due to devoting its resources to the CEO's Evil Plots of questionable success. Facing the loss of everything, MODOK reluctantly sells the company to the mysterious GRMBL Corporation, and now has to deal with their sickeningly hipster overseer Austin (Beck Bennett), who has no interest in MODOK's ideas (or dignity). On the home front, MODOK's marriage has become another casualty of his murderous obsessions. His wife Jodie (Aimee Garcia) kicks him out of the house and into a crappy apartment, making it that much harder to be a good dad to his kids, the angsty Melissa (Melissa Fumero) and the hormonally charged Lou (Ben Shwartz).
In the tradition of other adult animated comedies like Bojack Horseman and Rick and Morty, Marvel's M.O.D.O.K. is about a man who tries desperately to cling to what makes him special, despite how often it conflicts with… well, everything. And the only thing he can think of is to lash out, sometimes with laser blasts.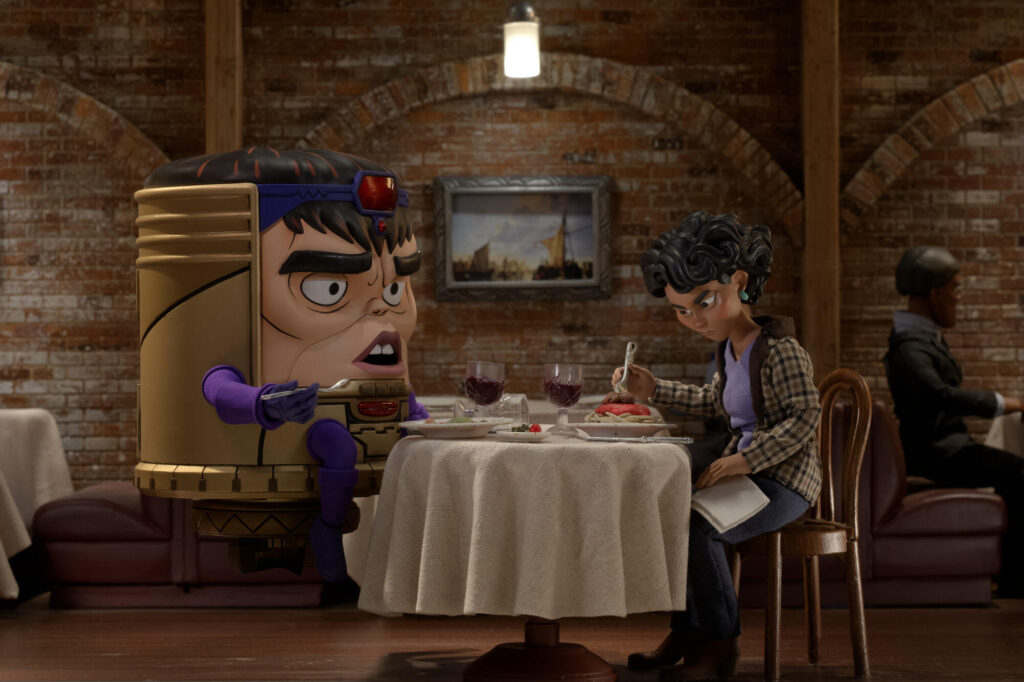 Made with action figure stop-motion animation à la Robot Chicken (whose team also produced this), M.O.D.O.K. is a treat to watch, and the technique really makes the goofy situations and sudden violence work. It is much easier to take a boss with a giant head blowing an unlucky employee's arm off if it sort of looks like a kid playing with toys.
Despite the huge stylistic and tonal change from the MCU, Marvel's M.O.D.O.K. is able to tell a twistedly touching story about a supervillian who realizes that he isn't so super anymore. And maybe he never was.
We also provide red carpet hosting services as guests walk into your event one of our hosts will interview the guest. Photography is one of our services feel free to contact at anytime 24 hours a day.
Marvel's M.O.D.O.K.
Created by: Jordan Blum, Patton Oswalt
Starring: Patton Oswalt, Aimee Garcia, Ben Schwartz, Melissa Fumero, Beck Bennett
2021
10 episodes, 25min each
Streaming on: Hulu