Michael B Jordan Gets Revenge Without Remorse Streaming Prime Video
Now streaming on Amazon's Prime Video is the new military thriller, Tom Clancy's Without Remorse, starring the endlessly likable Michael B. Jordan. Jordan plays John Kelly, a Navy SEAL "badass," as a buddy describes him, who we first meet on a covert operation in Syria with his unit, lead by Lt. Commander Greer (Jodie-Turner Smith). Unfortunately, what should have been a simple fight against your average terrorists becomes far deadlier than expected: nobody said anything about fighting Russians. A squad member is killed because of the faulty intel, and Kelly immediately suspects that the CIA member who accompanied them, the cold and quiet Agent Ritter (Jamie Bell), knew about the danger.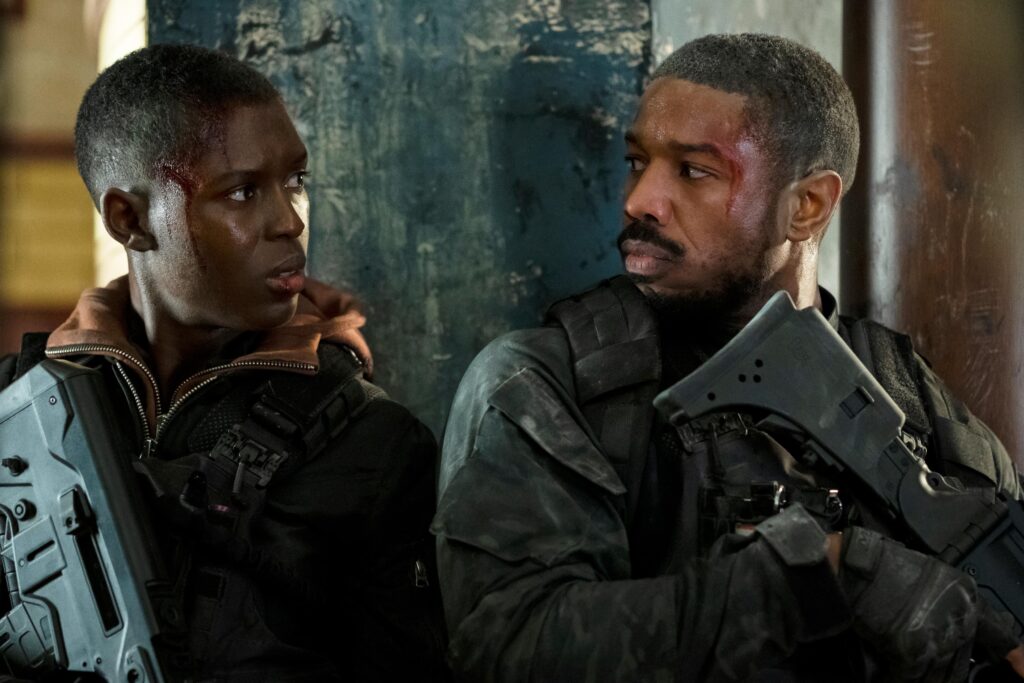 Greer tells Kelly to drop it. Back in the States, members of Kelly's SEAL team begin to be murdered right outside their houses. Kelly is also attacked, but manages to fight off all but one assailant before slipping into a coma from his wounds. Unfortunately, he was not fast enough to save his pregnant wife (Lauren London). Kelly later learns that the assassins were Russian agents, but the US government will not pursue the missing one in order to avoid an international incident. Outraged, (with an emphasis on "rage") Kelly begins to take matters into his own hands to find his wife's killer.
Tom Clancy wrote tense, technically and politically detailed Cold War novels, which became successful films in the 90's with The Hunt for Red October and Patriot Games, movies that emphasized procedure over prolonged action. Recently, Clancy is perhaps more known for video games bearing his name, like the highly-popular shooter Tom Clancy's Rainbow Six Siege. These games have a little of the tactical feel that made Clancy big, but have lately focused more on the immediate thrills of combat. Without Remorse is certainly a result of this shift.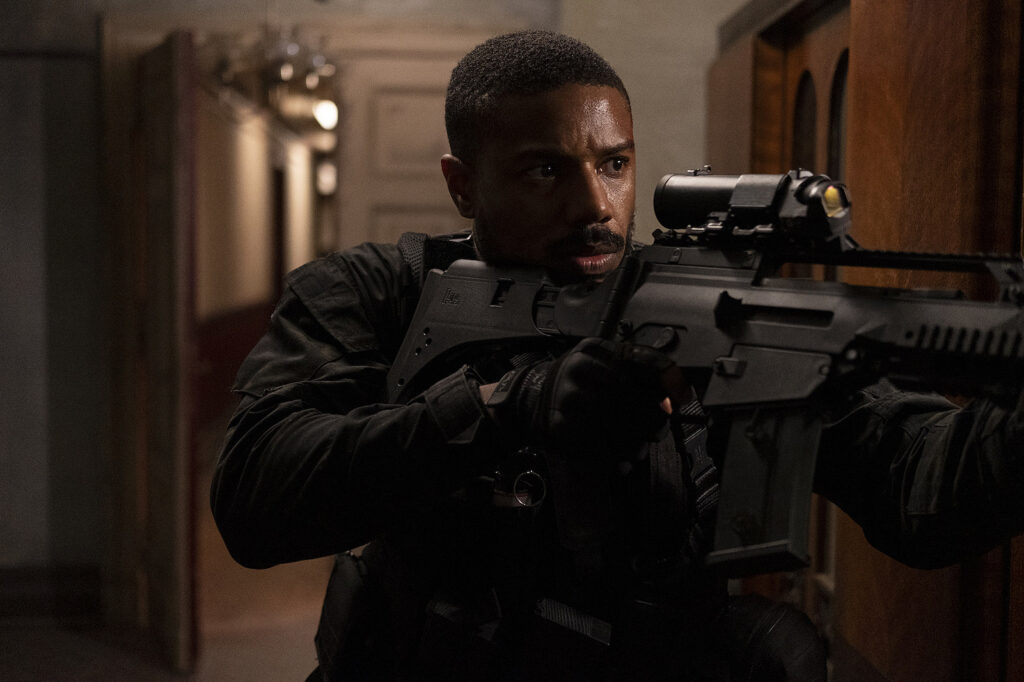 Without Remorse has some amazing action set pieces that give you the "sexiness" of precise gunplay, but, like a Call of Duty game, the story itself becomes more of just a segue between the action. In Patriot Games, the audience is walked through every possible scenario and its potential consequences before paying off with satisfying action. Here, we get satisfying action with a brief explanation afterwards.
Jordan gives a great performance as a desperate man who is suddenly tangled up in politics that he must unravel, but I had trouble even appreciating the knots.
Tom Clancy's Without Remorse
Directed by: Stefano Sollima
Starring: Michael B. Jordan, Jodie-Turner Smith, Jamie Bell, Guy Pearce
2021
109min
Streaming on: Prime Video
We also provide red carpet hosting services as guests walk into your event one of our hosts will interview the guest. Photography is one of our services feel free to contact at anytime 24 hours a day.