Raya and the Last Dragon Now Streaming Free on Disney+
A review of Disney+'s Raya and the Last Dragon has been difficult to write. Not because there is so much wrong or right with it that I just can't figure out where to begin, but because it is a decent movie. And that is sorta where my thoughts always end.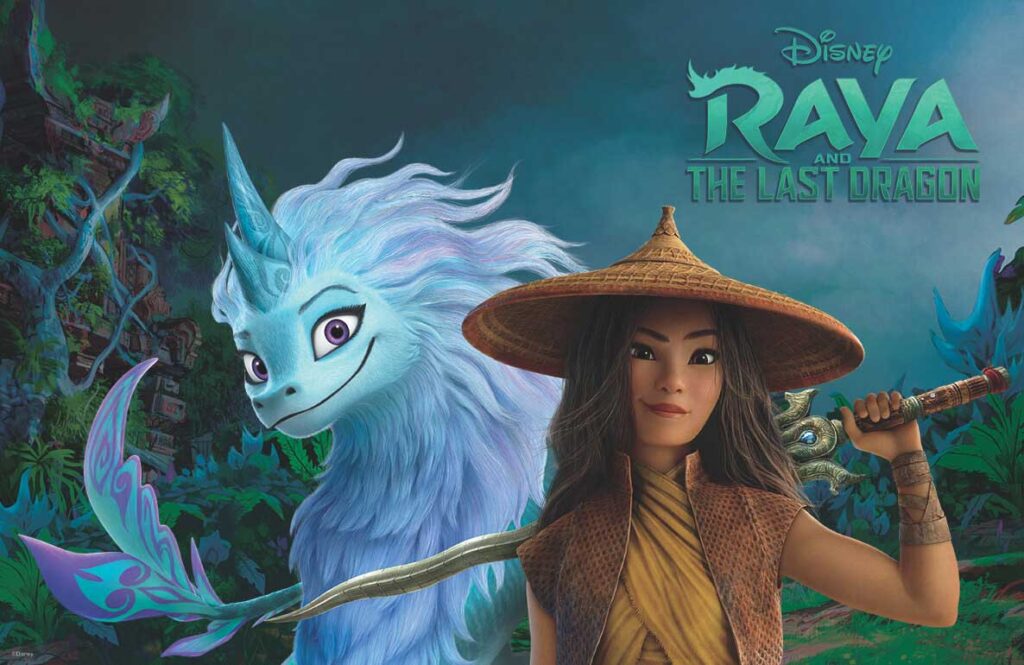 Raya and the Last Dragon is set long ago in the mythical land of Kumandra, where humans lived in peace and harmony with magical dragons of all types: water dragons, air dragons, etc. With the graceful and wise dragons as their guardians, the humans did not fear each other and had no need for war, or even borders. That is, until the evil sprits known as the Druun invaded and began to turn everyone, human and dragon alike, into stone. The dragons sacrificed themselves to defeat the Druun, and gave their essence to mankind in the form of a glowing orb to keep the demons gone forever. However, centuries later, human greed broke up the orb into four pieces, inadvertently unleashing the Druun on the world once again.
The titular Raya (Kelly Marie Tran) is a princess of one of humanity's tribes, who travels the world on her giant rolling beast Tuk Tuk (Alan Tudyk). She is determined to recollect the orb's pieces and save her father, Chief Benja (Daniel Dae Kim), from his petrification. On her journeys across Kumandra, Raya manages to resurrect a dragon of legend named Sisu (Awkwafina), who isn't exactly as powerful as the stories about her said. All the while, our hero is being hunted by her fearsome nemesis Namaari (Gemma Chan) who wants the orb's power for her own tribe's benefit.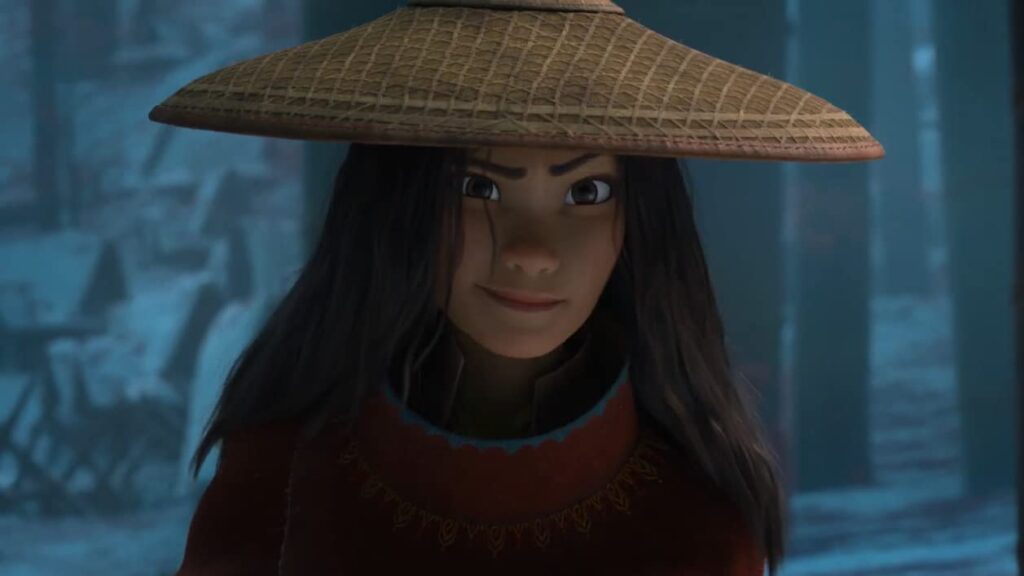 All of this information is given to us in the first act, and I did not even mention the lengthy sequence where Namaari and Raya's backstories are explored. That is biggest issue that the movie has: pacing. There are fun characters with lively performances from their respective talents (Awkwafina is a definite highlight), but I never felt like the movie gave enough time to enjoy them. Some other adventurers that Raya later recruits, like Benedict Wong's warrior Tong, end up feeling like they were simply tacked on.
Raya and the Last Dragon has breathtaking scenery, fun action, and great performances, but due to pacing issues these elements do not add up to a truly memorable experience. But it is a decent one.
Raya and the Last Dragon
Directed by: Don Hall, Carlos López Estrada
Starring: Kelly Marie Tran, Awkwafina, Izaac Wang, Gemma Chan, Daniel Dae Kim
2021
107min
Streaming on: Disney+
We also provide red carpet hosting services as guests walk into your event one of our hosts will interview the guest. Photography is one of our services feel free to contact at anytime 24 hours a day.