At midnight, Saweetie dropped her new music video for "Risky" featuring Drakeo the Ruler, which will have you painting your Honda hot pink and dancing on the roof for the next four months. "I'm Mrs. Untouchable / I'm like a Lunchable," declares the "Best Friend" rapper. "The light hit the ice, even make Ray Charles see me / Bitch, ain't no keeping up, what is y'all thinking?"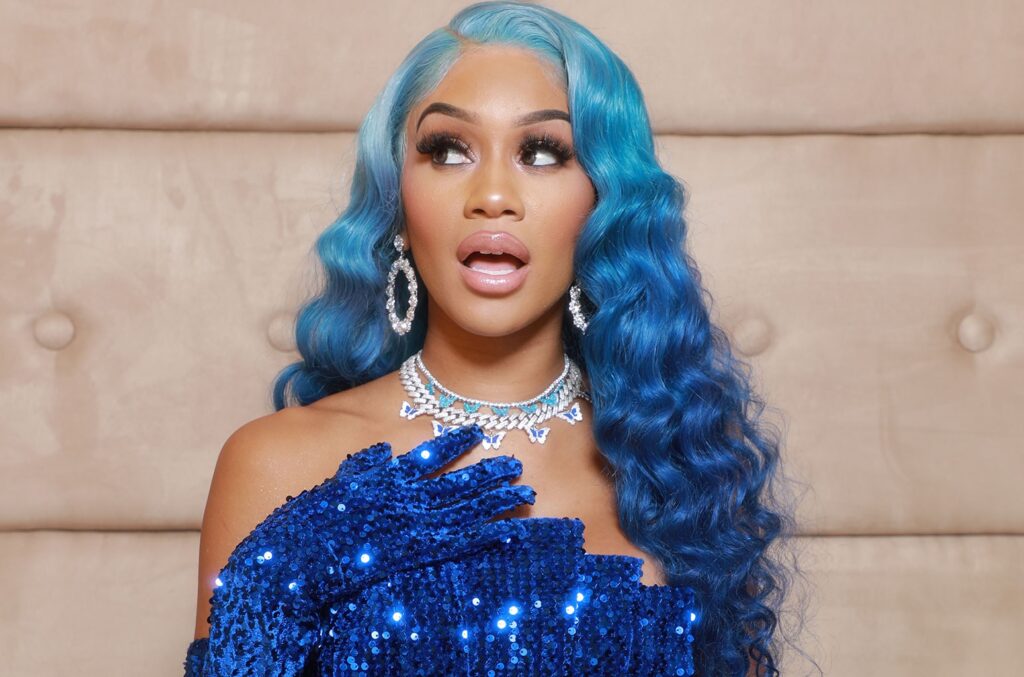 The video and single arrived simultaneously with the artist's new EP, Pretty Summer Playlist: Season 1. In addition to "Risky," the tracklist includes Bbyafricka's "Baby Mama Coochie" featuring Saweetie, Kendra Jae's "See Saw" featuring Saweetie, "Pretty & Rich," "Back Seat" featuring Lourdiz, Loui's "Talkin' Bout" featuring Saweetie, and "Sweat Check." And if your car still isn't neon flamingo by the time you get through "Sweat Check," maybe you're more of an autumn person, and that's totally fine.
On her new record "See Saw," Saweetie comes for Quavo without holding back, exposing all kinds of secrets about their relationship and bringing back the cheating accusations.
Feelin' dangerous, I thought you was my anchor," she starts rapping in the second verse of the song. "But you ain't sh*t and on some real sh*t, tell me what the problem is/Say he gon' do better but it's always just the opposite/How you fumble the baddest b*tch, are you a dumb n***a? You got nerve selling me all these threats when you wrong, that's a big trigger/How you figure? Ain't the woman that you thought? You was humpin' thots, f*ckin' narcissist, you just mad you got caught."
Recently, Saweetie came through with some clear shade at her ex-man on social media, sharing a promotional video for her new team-up with sunglasses brand Quay Australia. In the video, she teaches her fans how to pronounce the brand's name, throwing a clear shot at Quavo in the process. Check that out here.
We also provide red carpet hosting services as guests walk into your event one of our hosts will interview the guest. Photography is one of our services feel free to contact at anytime 24 hours a day