The 51st Annual Country Music Association Awards were held in Nashville last night at Bridgestone Arena, and, of course, it was a night of messages of solidarity, with numerous minutes amid the night underlining the emotions that many have felt in the course of recent months. It was a night that a significant number of the craftsmen talked about a profound association with their fans – which turned out to be more predominant after the appalling occasions of Oct. 1 in Las Vegas at the Route 91 Music Festival.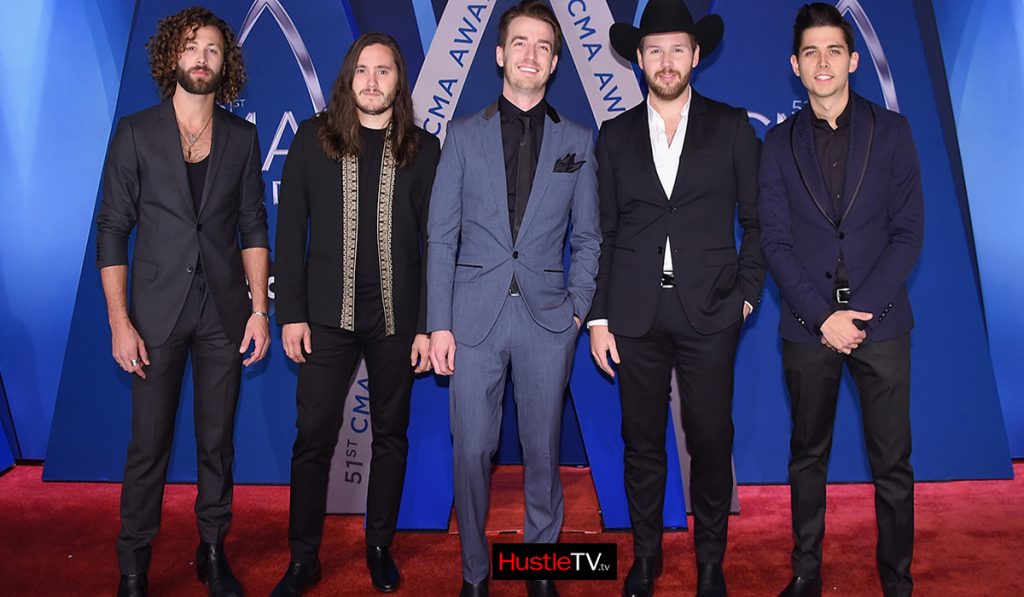 That bond between the gathering of people and the artist was noted by Garth Brooks, who rehashed at night's best performer of the year – receiving his 6th general win. In his acknowledgment speech, he said "The most important thing – other than God himself – is you," alluding to those in the stands. To state the communicate was a passionate one would be putting it mildly.
The night began with a genuine tribute to the occasions of late months (counting the shootings at Las Vegas) with a delicate and acapella verse of the gospel standard "Astonishing Grace" from Eric Church. The music kept on taking a moving inclination, with Darius Rucker, Keith Urban and Lady Antebellum consolidating their gifts for "Hold My Hand," a melody that Rucker knew well – as an individual from Hootie and The Blowfish. DJ Hustle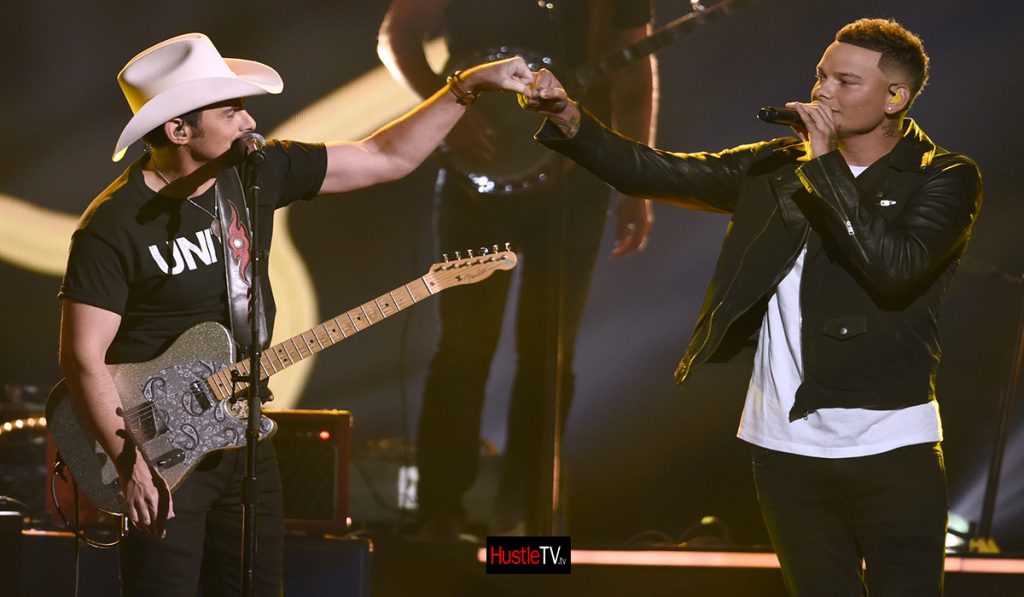 As the melody advanced, the tone of the night proceeded with what appeared like each singer inside Bridgestone Arena going onto the stage to play out the tune, effortlessly influencing one of the best melodic snapshots of not simply to the 2017 CMA Awards – but rather the whole 51-year history of the show. From that point, both hosts Carrie Underwood and Brad Paisley , paying tribute to those lives that were lost amid the previous couple of months, and saying that for the arrangement, the most ideal approach to respect those was to play the music "uproarious and glad." The two at that point immediately dove into their standard hilarious passage, jabbing fun at an assortment of targets – including Hillary Clinton, Bernie Sanders, and Donald Trump, who the two viably simmered with a spoof of Underwood's "Before He Cheats," titled "Before He Tweets." The two were "shocked" by Tim McGraw and Faith Hill, who swung up to give the hosts their own smaller than normal "Barbie Dolls" in their similarities – a gesture to the couple being a regular focus of the host's monologs throughout the year.
The 2017 Country Music Association Awards are here!
Carrie Underwood and Brad Paisleyhosted the 51st annual ceremony, held in Nashville.
Here is the complete list of winners below..
Female Vocalist of the Year
Kelsea Ballerini
Miranda Lambert — WINNER
Reba McEntire
Maren Morris
Carrie Underwood
Male Vocalist of the Year
Dierks Bentley
Eric Church
Thomas Rhett
Chris Stapleton — WINNER
Keith Urban
New Artist of the Year
Luke Combs
Old Dominion
Jon Pardi — WINNER
Brett Young
Lauren Alaina
Music Video of the Year
Little Big Town, "Better Man"
Keith Urban, "Blue Ain't Your Color"
Thomas Rhett feat. Maren Morris, "Craving You"
Miranda Lambert, "Vice"
Brothers Osborne, "It Ain't My Fault" — WINNER
Vocal Duo of the Year
Dan + Shay
Florida Georgia Line
LOCASH
Maddie & Tae
Brothers Osborne — WINNER
Entertainer of the Year
Garth Brooks — WINNER
Luke Bryan
Eric Church
Chris Stapleton
Keith Urban
Single of the Year
"Better Man," Little Big Town
"Blue Ain't Your Color," Keith Urban — WINNER
"Body Like A Back Road," Sam Hunt
"Dirt On My Boots," Jon Pardi
"Tin Man," Miranda Lambert
Album of the Year
The Breaker, Little Big Town
From A Room: Volume 1, Chris Stapleton — WINNER
Heart Break, Lady Antebellum
The Nashville Sound, Jason Isbell and the 400 Unit
The Weight of These Wings, Miranda Lambert
Song of the Year
"Better Man," Little Big Town — WINNER
"Blue Ain't Your Color," Keith Urban
"Body Like A Back Road," Sam Hunt
"Dirt On My Boots," Jon Pardi
"Tin Man," Miranda Lambert
Vocal Group of the Year
Lady Antebellum
Little Big Town — WINNER
Old Dominion
Rascal Flatts
Zac Brown Band
Musical Event of the Year
"Craving You," Thomas Rhett feat. Maren Morris
"Funny How Time Slips Away," Glen Campbell with Willie Nelson — WINNER
"Kill A Word," Eric Church feat. Rhiannon Giddens
"Setting the World on Fire," Kenny Chesney feat. Pink
"Speak to a Girl," Tim McGraw & Faith Hill
Musician of the Year
Jerry Douglas (Dobro)
Paul Franklin (Steel Guitar)
Dann Huff (Guitar)
Mac McAnally (Guitar) — WINNER
Derek Wells (Guitar)